Going on safari in Kenya and Tanzania last year, we can attest, watching an animal in its own habitat is an ethereal experience. Now you can have that 24 hours a day on Explore.org with their live web cams in nature throughout the world. Explore.org is dedicated to championing those doing good work around the world and inspiring lifelong learning via photographs, videos and live web cams, calling themselves the adult version of Sesame Street.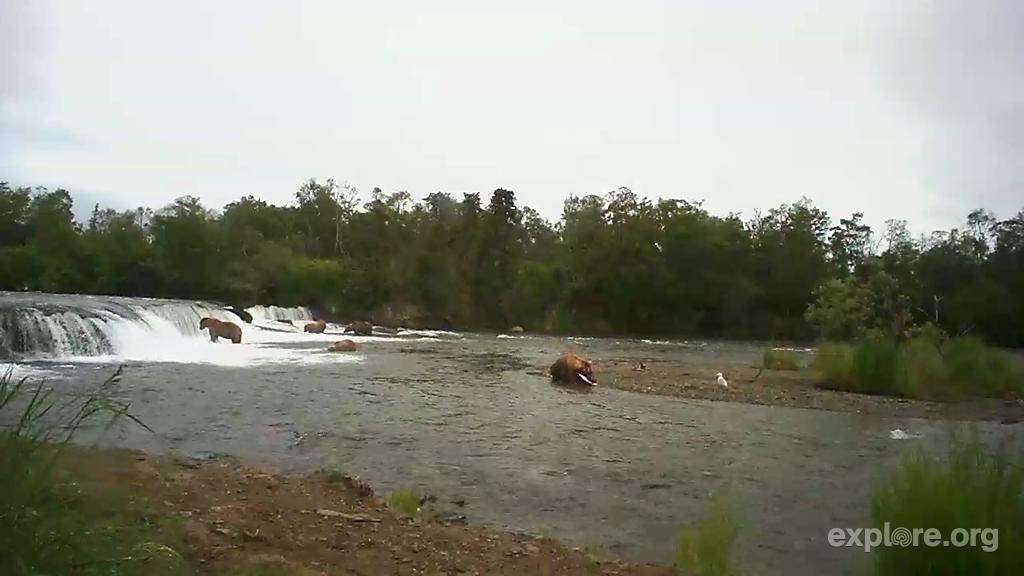 And just like we could hang with Bert and Ernie for hours as a kid, we could easily spend a whole day watching the brown bears of Alaska wait in the river to catch a fish, the baby twin polar bears in Glacier Lake or the dozens of others live cams (photo above is a screen shot of live cam). In the right corner of each web cam, Explore.org gives the best times to watch the cam when you'll see the most animal activity.
Also on the website is like a PBS station on crack. Head to "Channels" to watch short films based on topics like Women, Dogs, Adrenaline, Music, Festivals and much more.
For incredible armchair travel, head to Explore.org's "Photos" tab. Beyond the album of the week series, check out their photo archive, which again is neatly organized by country. The library consists of more than 250 original films and 30,000 photographs from around the world.
"At explore we are archivists," explains founder Charles Annenberg Weingarten. "We strive to create films that allow the viewer to join us on our journey as we go on location and experience what unfolds. It's like the viewers are traveling with the team."
You've succeeded Explore.org, it's our newest online obsession – between traveling and watching your live animal cams, we're never going to get any work done!
Photos/screen shot courtesy of Explore.org.